"Vending Location"… Last Monday night, it was asked twice on our private show…
Show Me The Most Profitable [PROVEN] Vending Location !
Last week over 20 times via emails.
Several asked on Youtube.
"WHAT ARE THE BEST SPOTS TO VEND?"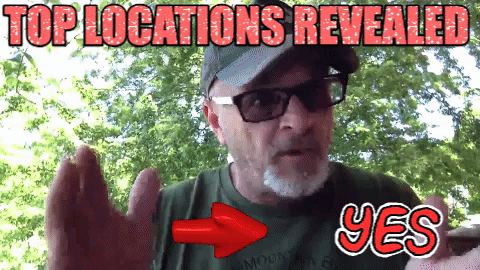 Some "go getter" types already have good vending locations, but like any smart vendor…
They want more.
They want to the MOST bang for their bucks.
If bang = $
And bucks = time
– see what I did there?
And currently on LearnHotDogs.com there are over 40 articles about vending locations and we've done numerous shows and podcasts on the same.
One show – while I was on the road – was done by Jason Brown and Brian Shores.
They listed 100 location ideas.
And it has helped thousands of vendors.
But what if you don't have time… to scan, scour, and review the over 100 hundred hours of video / audio?
AND WHAT IF YOU COULD GET IT ALL COMPRESSED DOWN TO THE MOST LUCRATIVE SPOTS.
WHAT IF…
– you could see where the pro vendors are vending today
– where the top producing locations are in your town
Well now YOU can!!!
I've taken over 2 weeks.
I've combed through all the past shows and articles…
And I didn't stop there.
I talked with vendors.
The one's making a killing.
And I compiled…
– a master list
– a master class
– a tell all course
ON THE BEST LOCATIONS!
Some got a sneak peak before it was completed…
Some applied that info to their own businesses…
And in return..
I got over 100 testimonials.
Here's just one:
"I was struggling between two street spots with my food trailer when I read this. Thank you so much. I got the XXXXXX location and it's almost making daily what I was making weekly before." – Danny Scott
You can get it here:
https://learnhotdogs.com/locationmaster
Or you can trial and error it.
Ben "Location Juice" Wilson
P.S.
Are you a VU member? If so, go inside your private members site and get it there.
P.S.S…
Vendor Kills It!!  $171 An Hour For Over 8 Hours – LEARN MORE