FOR YOU – AND I'M BUYING
FIRST:
YOU'RE WELCOME!
(cuz I know you're gonna thank me)
After multiple requests (like hundreds and hundreds).
I finally did it.
Because I'm devoted to YOUR success!!!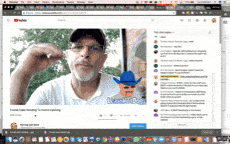 It's a way for YOU to get IN – to every live show.
I go live on YouTube.
– w/ tips
– w/ classes
– w/ q&a's
– w/ live courses
– w/ live training
– w/ interviews with real vendors (flesh and blood)
But every single time. Everytime.
People complain.
I didn't know.
I would have come.
I want to be there live.
I want to ask questions in the chat room.
Tested it on 3,407 YouTube subscribers already (as of writing this article).
It works.
You click here.
You get notified just before I or we go live.
Simple as that.
Won't take you but a second.
Go Here.
It costs a bunch too.
So I tested 4 companies.
One really worked great and was semi-affordable.
It's here.
But it doesn't cost you a dime.
It only costs me.
9,000 people notified = my cost about $400
EVERY TIME!!! I SEND OUT AN SMS.
So please.
Please.
Don't get on here unless YOU really want the notifications and YOU really want to take advantage of the live training broadcasts.
So, now you know why I knew YOU'd say THANKS.
See ya soon on the Youtube!
Ben "Notifier" Wilson